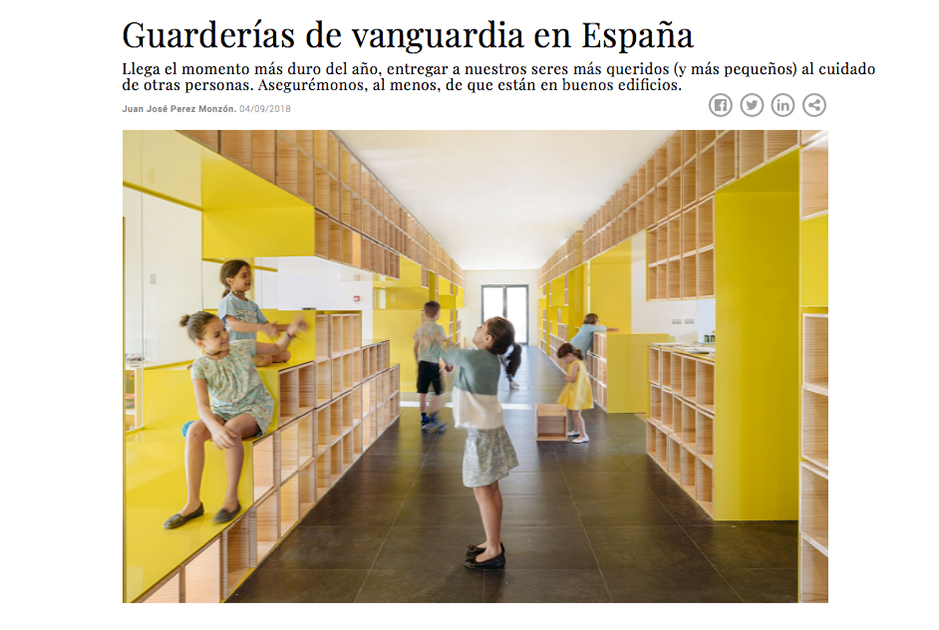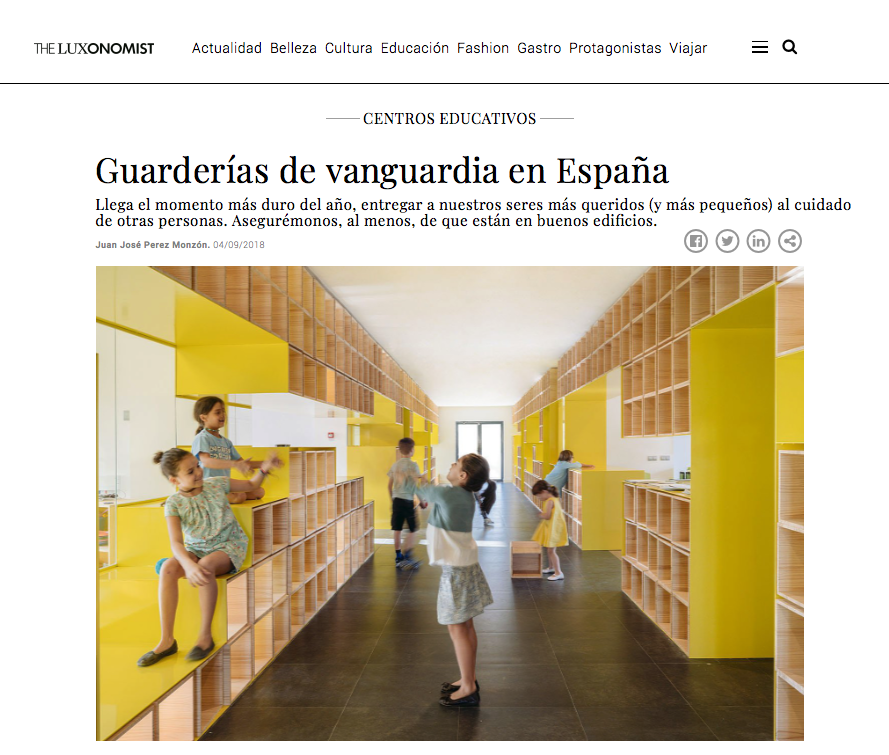 Extract of the article:
To read it completely click HERE
Terminamos (por ahora) este viaje para pequeños en Madrid, a 550 kilómetros, en el nuevo centro de la escuela de idiomas English for fun, diseñado por los arquitectos Lorena del Río e Iñaqui Carnicero del Rica Estudio, en total han intervenido una superficie de 1.050 metros cuadrados, finalizando la ejecución del proyecto en 2016. En esta escuela, fundada en 2011, los niños aprenden inglés utilizando sus cinco sentidos, así que os podréis imaginar la importancia que adquiere el entorno…
Los diseñadores obviaron las estructuras divisorias clásicas (paredes) para crear espacios de división capaces de interactuar con los infantes, donde poder almacenar los elementos de la clase, pero que sirviera de pared habitable en la que los niños pudieran emplear su imaginación. Además, estas gruesas paredes conectan los espacios, permitiendo un escaparate del proceso de aprendizaje, dado que no hay divisiones visuales… ¡Fantástico!