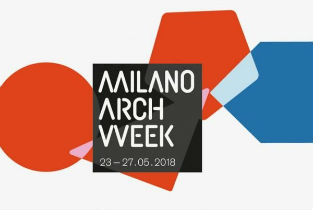 milan arch week 2018 | milan, world capital of architecture
On Thursday, April 5, at 11 am at Sala Alessi of Palazzo Marino (Piazza della Scala 2) was held  the press conference of the new edition of Milano Arch. Week. The event was attended by:
the Mayor of Milan Giuseppe Sala, the rector of Politecnico di Milano Ferruccio Resta, the Chairman of the Triennale di Milano Stefano Boeri  and the general secretary of Giangiacomo Feltrinelli Foundation Massimiliano Tarantino.
A week of debates, meetings, events and exhibitions on the future of cities.
After the success of the last edition, from Wednesday 23 to Sunday 27 May, the Milan Arch Week is back, the week of events dedicated to architecture and the future of cities, promoted by the City of Milan, Politecnico di Milano and Triennale di Milano, in collaboration with the Giangiacomo Feltrinelli Foundation. With the second edition of Arch Week, for five days, Milan is confirmed as the world capital of architecture, involving the public in a busy programme of events open to everyone, workshops, installations, exhibitions, performances, lectures with some of the most prestigious winners of the Pritzker Prize: Jacques Herzog, Toyo Ito, Kazujo Sejima, Wang Shu, and many others, important at the international level, as Bjarke Ingels, David Adjaye, Sou Fujimoto, Alberto Campo Baeza, Jeanne Gang, Patrick Blanc, Carrilho Da Graça, Ecosistema Urbano, Iñaqui Carnicero, The Decorators, Ensamble Studio.