The five members of international Jury of the 15th International Architecture Exhibition today awarded the Golden Lion for Best National Participation to Unfinished in the Pavilion of Spain (Giardini) for 'a concisely curated selection of emerging architects, whose work shows how creativity and commitment can transcend material constraints'.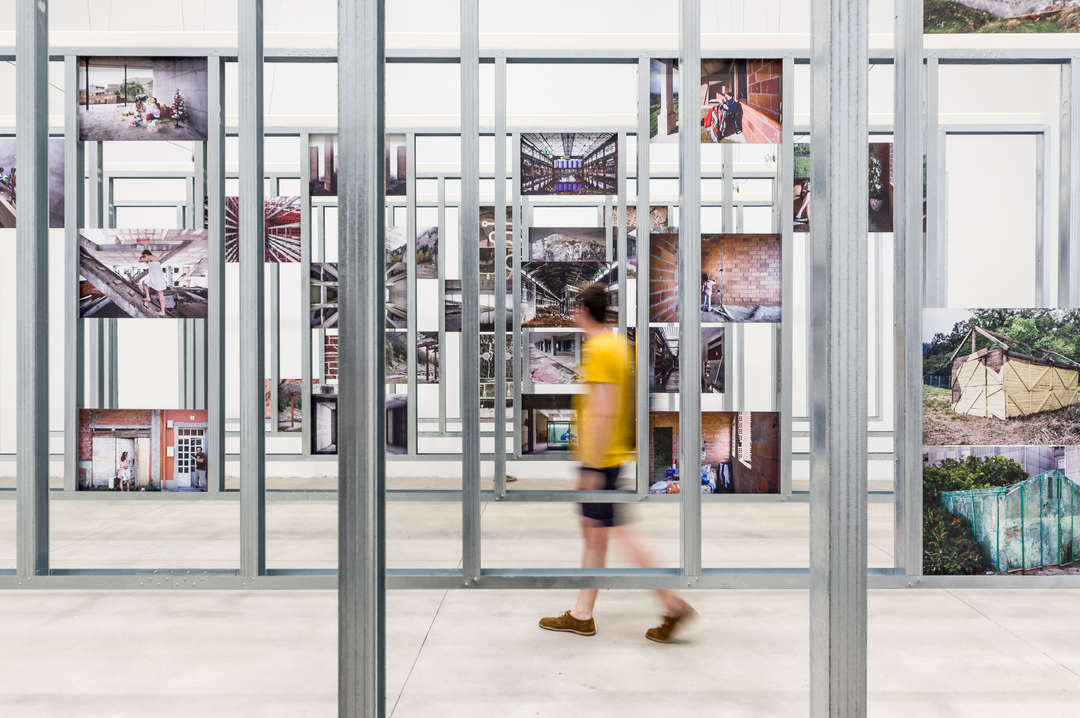 The Spanish Pavilion "Unfinished". Photograph © Stefan Tuchila
The Spanish Pavilion was curated by architects Iñaqui Carnicero and Carlos Quintáns. Photograph courtesy of La Biennale di Venezia
Two National Participations received Special Mentions: en: art of nexus in the Pavilion of Japan (Giardini) 'for bringing the poetry of compactness to alternative forms of collective living in a dense urban setting'; and Our Amazon Frontline in the Pavilion of Peru (Arsenale) 'for bringing architecture to a remote corner of the world, making it both a venue for learning as well as a means for preserving the culture of the Amazon'.
The work of Gabinete de Arquitectura. Photograph courtesy of La Biennale di Venezia
The Golden Lion for the Best Participant was awarded to Gabinete de Arquitectura (Central Pavilion, Giardini) for 'harnessing simple materials, structural ingenuity and unskilled labour to bring architecture to under-served communities'.
Floating School in Venice by NLÉ. Photograph © Stefan Tuchila
Kunlé Adeyemi (NLÉ, The Netherlands) was awarded the Silver Lion for a Promising Young Participant for 'a powerful demonstration, be it in Lagos or in Venice, that architecture, at once iconic and pragmatic, can amplify the importance of education'. The floating wood-framed school that he built in Venice (Gaggiandre, Arsenale), similar to his Makoko Floating School (Lagos, Nigeria, 2013), will be dismantled after the exhibition and shipped to Nigeria.
Maria Giuseppina Grasso Cannizzo (Italy) received a Special Mention as a Participant for 'her perseverance in using the rigours of her discipline to elevate the everyday into timeless works of architecture'. Her small-scale work in Sicily (Central Pavilion, Giardini) emphatically rejects banality and mediocrity.
Paulo Mendes da Rocha. Via Bustler
The Board of Directors of the Venice Biennale awarded the Golden Lion for Lifetime Achievement to Paulo Mendes da Rocha (Brazil) on the recommendation Alejandro Aravena, director of the 15th International Art Exhibition.