venice architecture biennale 2016. titled 'unfinished', the exhibition curated by architects iñaqui carnicero andcarlos quintáns consists of nearly 67 proposals and 7 photographic series presenting answers to the problems arising in spain after the recent financial crisis. the inherited situation has led to many architectural studies that reflect on the passage of time and promote serenity and wisdom rather than the excesses of the past.
inside the spanish pavilion at the venice biennale
video © fernando maquieira
awarded the golden lion for best national participation, 'unfinished' is a concisely curated selection of emerging architects whose work shows how creativity and commitment can transcend material constraints. the exhibition is divided into four areas which respond to the pavilion's theme. each area generates synergies, while the entire exhibition revolves around a central space which has been transformed to accommodate different activities including presentations or projections.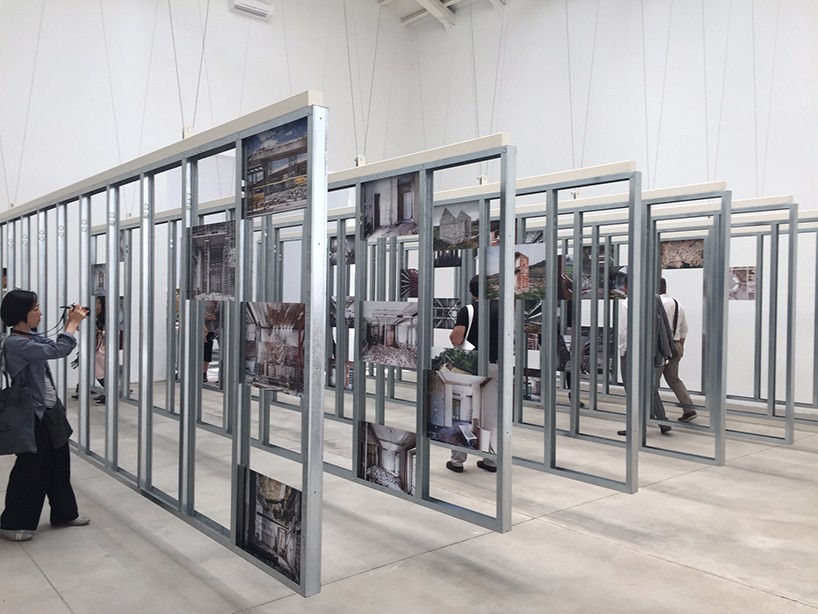 the exhibition is divided into four areas which respond to the pavilion's theme
image © designboom
seven photographic series showcase a study of hidden reality, exploring processes disrupted by periods of time or changes in the nature of work. at the same time, visitors are able to learn and reflect on the outcome of the dramatic increase in construction and the relationship it has with the financial crisis.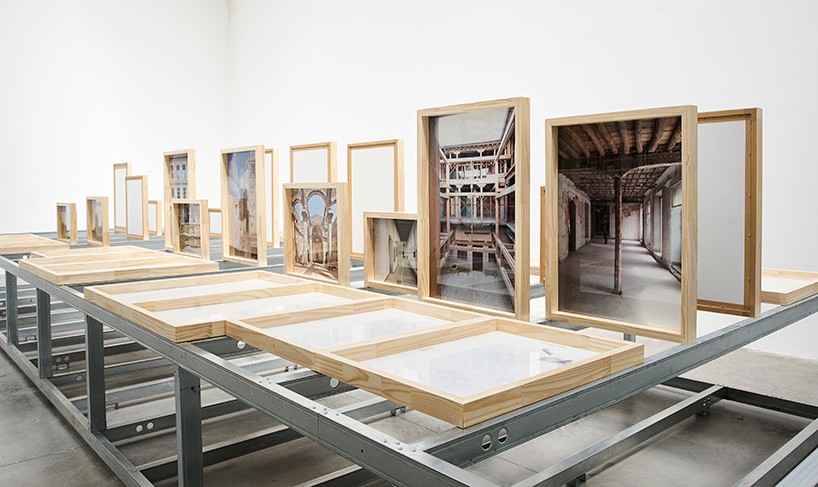 the exhibition is curated by architects iñaqui carnicero and carlos quintáns
image © fernando maquieira
the rooms on either side of the pavilion are used to exhibit the 55 selected works. these architectural projects do not deal with scale or their situation, but with the strategies which architects put into play as a response to the built environment. the central space features a dynamic showcase of photography that reflects this reality and, at the same time, represents the optimistic views of the people who see the situation and inherited constructions as an opportunity.
'unfinished' at the venice architecture biennale remains open until november 27, 2016.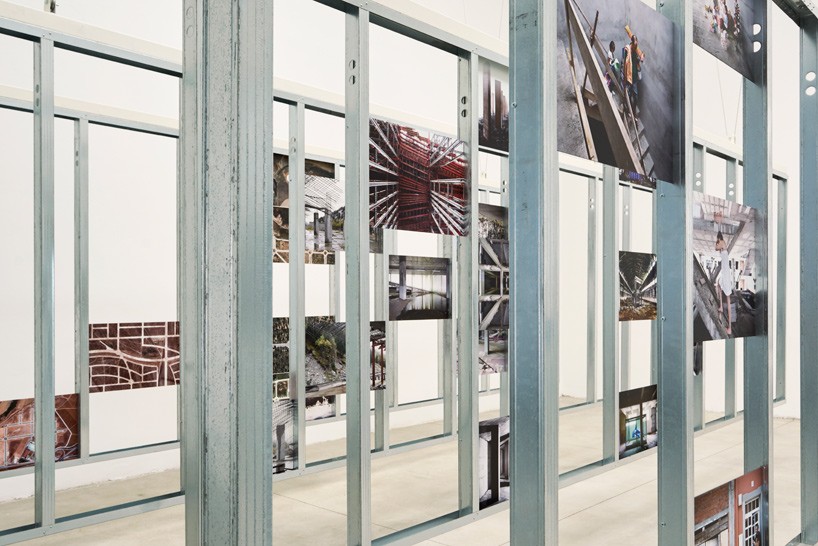 at the core of the space, photography is displayed on the metal frames suspended
image © fernando maquieira
the winners of the prestigious golden lion prizes at the 15th edition of the venice architecture biennale have been announced, with the best national participation awarded to spain. the golden lion for lifetime achievementwas announced last month and granted to brazilian architect paulo mendes da rocha. the golden lion for the best participant was given to gabinete de arquitectura for a huge masonry arch. the silver lion for a promising young participant was awarded to NLÉ (kunlé adeyemi) for its floating makoko school.
for more images, follow designboom on our dedicated instagram account @venice.architecture.biennale.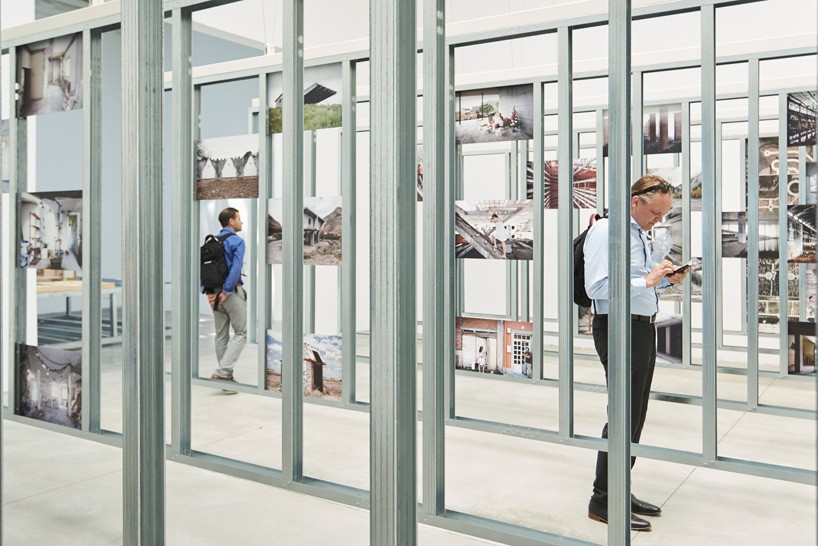 the centerpiece of the pavilion
image © fernando maquieira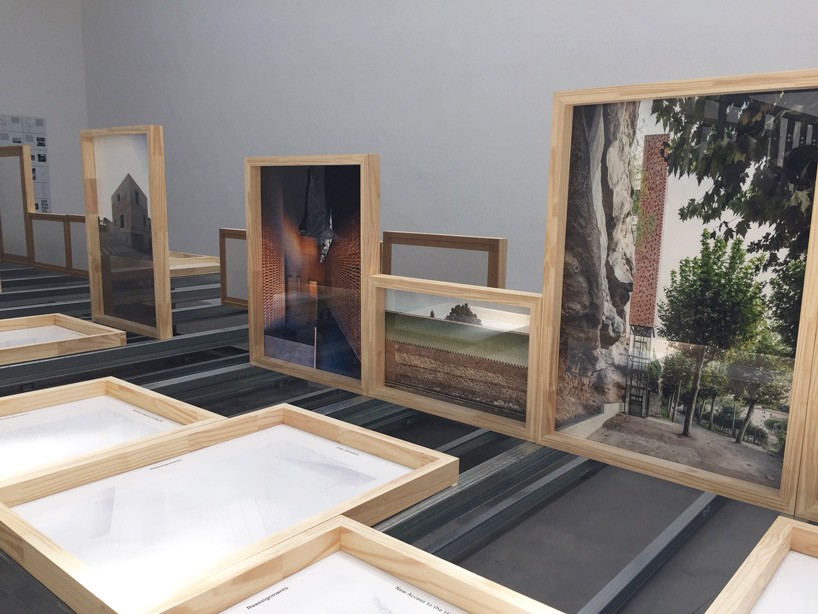 a series of architectural projects is presented
image © designboom


image © designboom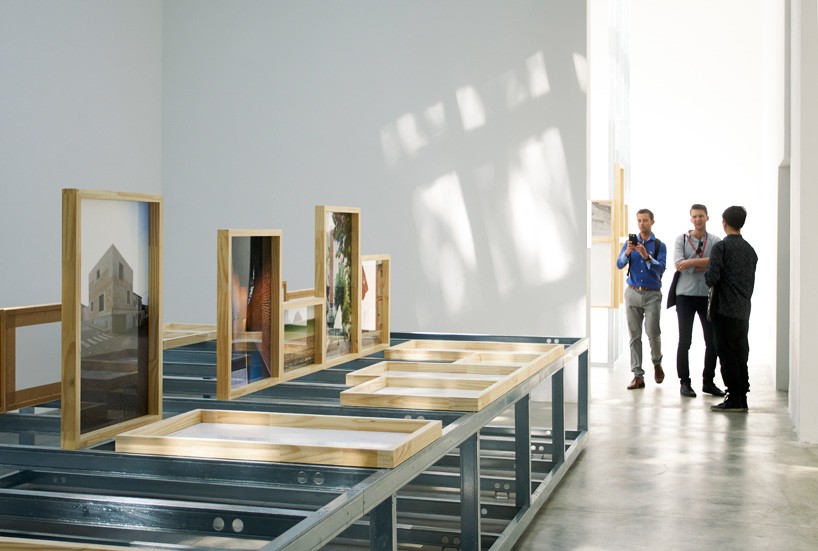 the spanish pavilion aims to direct attention to process rather than results
image © fernando maquieira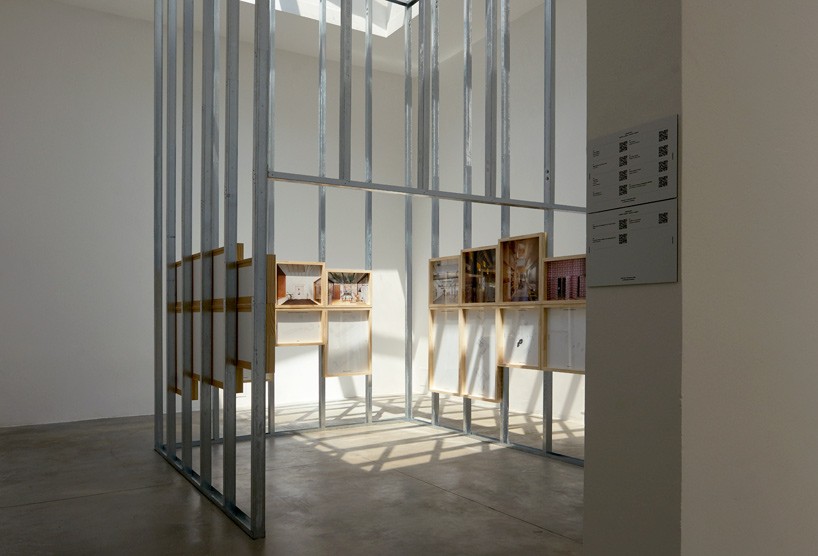 image © fernando maquieira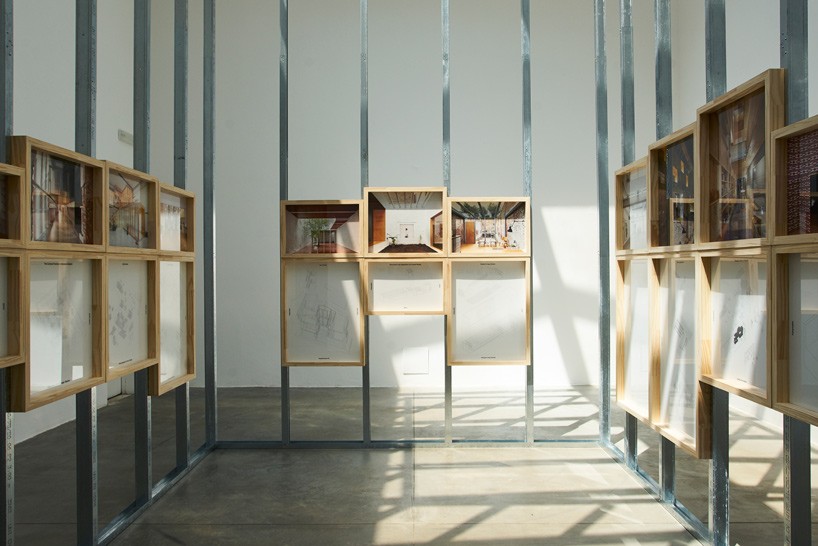 wooden frames display drawings and photography
image © fernando maquieira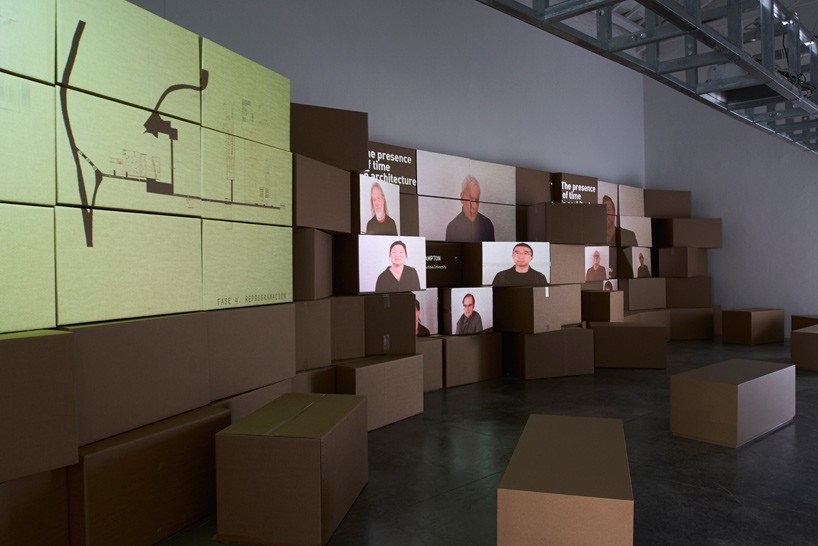 projections play on the screens
image © fernando maquieira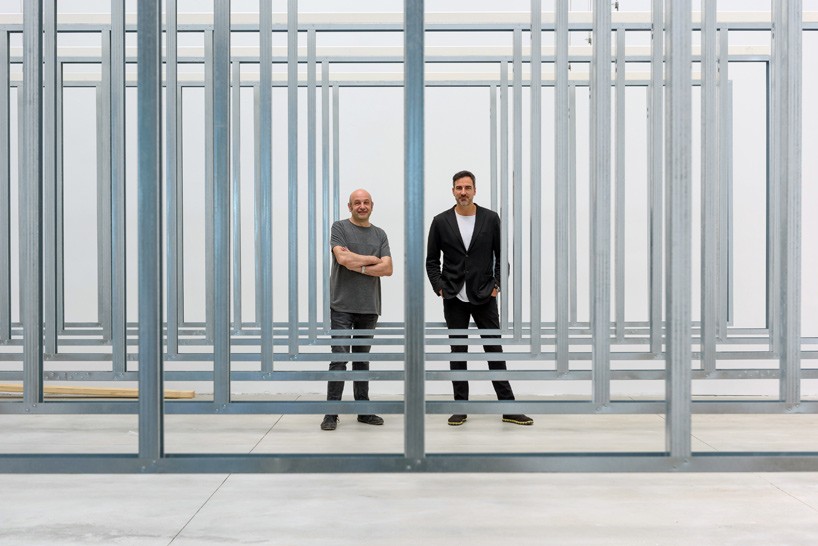 curators iñaqui carnicero and carlos quintáns
image © fernando maquieira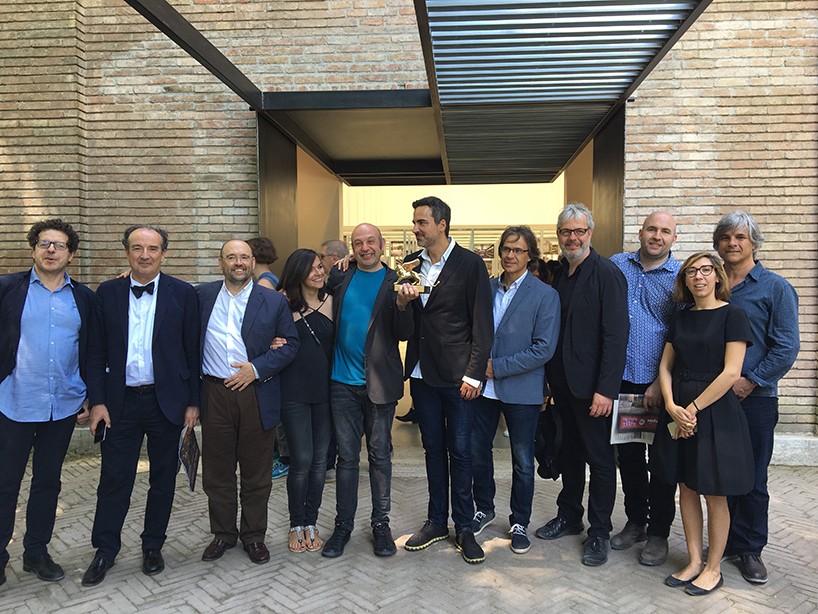 spain was awarded the golden lion for best national participation