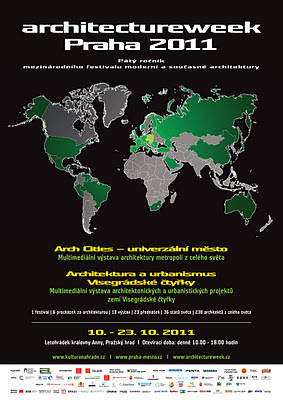 This year the organizers are preparing special Arch Cities – Universal City Project within Architecture Week Prague 2011 which will present architecture of world metropolises through models, photos and multimedia programs and will be
located at the Prague Castle in the Royal Summer Palace of Queen Anne (Belveder), together with Architecture and Urbanism of Visegrad 4 exhibition. The visitors will thus have an opportunity to see aims and directions of contemporary
architecture from all over the world in one place and to compare and evaluate it. Each of the participating countries will have its space for model of architectonic project characteristic for the given country and a screen for image presentation
showing typical architecture of the country. Expositions will have unified character and graphic design. The expositions will be approved by the Prague Castle Administration. At the end of the exposition documentary films about architecture of the participating countries will be screened. The exhibition will be presented in festival catalogue Architecture Week 2011.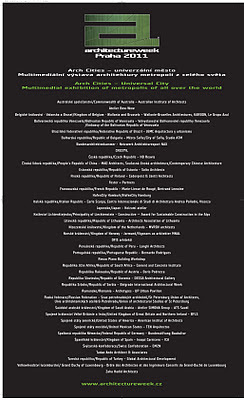 Press conference will take place on October 10, 2011 at 11am in the garden of Royal Summer Palace of Queen Anne. The press conference will be opened by a Prague City Hall representative, who will introduce the guests of the project and
of the festival.
Gala evening will take place on October 10, 2011 at the Royal Summer Palace of Queen Anne and will be attended by representatives of all participating organizations, associations, city halls, institutes and others. During the gala evening the
festival Architecture Week Prague 2011 will be opened and guests from 36 countries will be invited to participate