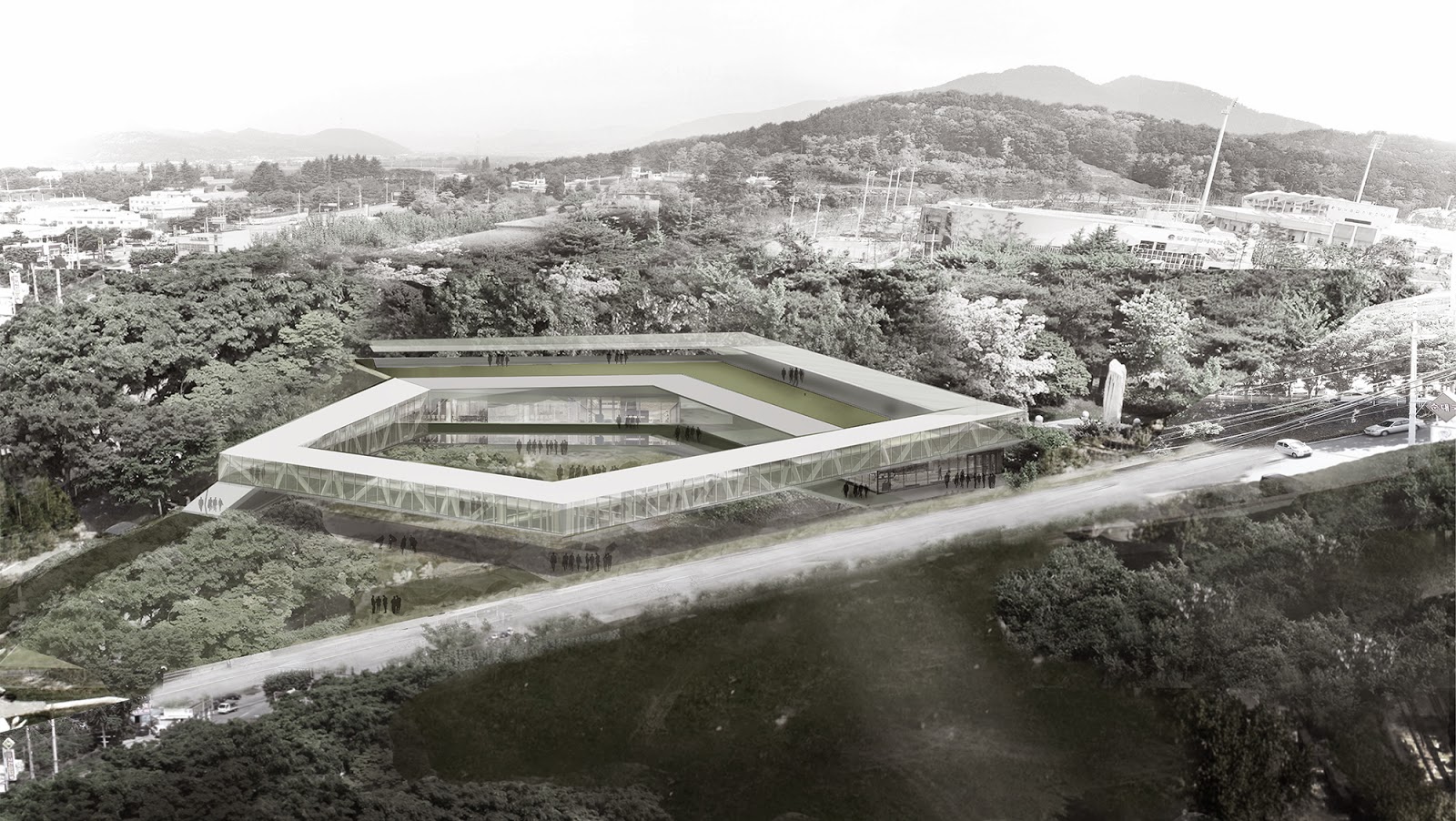 RICA* AWARDED IN THE DACC AMONG MORE THAN 500 PROPOSALS!!!
RICA* Studio has been awarded with an Honorable Mention in the International Competition for the Design of the Dalseong citizen's gymnasium, Korea.
The principal idea for the project, to consolidate the boundaries of the site, responding to each of them specifically while surrounding a natural open space convinced the International Jurors as Yoshiharu Tsukamoto from Atelier Bow Wow.