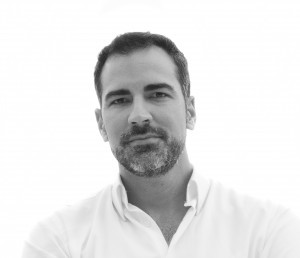 Iñaqui Carnicero CV
1973 Born in Madrid, Spain
1998 Bsc. Architecture, School of Polytechnic University of Madrid
2000-2011 Associate Professor of Design at the Architecture School of Polytechnic University of Madrid
2011-2012 Gensler Visiting Professor at Cornell University
2012-2015 Visiting Assistant Professor at Cornell University
2000 Invited Spanish Pavillion Venice Bienalle
2002 Honorable Mention Luigi Cosenza Prize
2003 Honorable Mention C.O.A.M. awards
2008 JAE exhibition. young Spanish Architects
2008 Scholarship by the Royal Spanish Academy of the Fine Arts for research in Rome
2009 Final stage Architectural Digest awards
2010 Selected BSI University of Mendrisio awards
2010 Final Stage FAD Spanish Awards
2011 Design Vanguard Award 2011. Architectural Record
2011 Emerging Architecture Awards. Architectural Review.
2011 First prize Hauser award 2012
2012 FAD architecture award 2012.
2012 Public opinion award FAD 2012.
2012 GA Document International "Emerging future" 2012
2012 COAM Award 2012 (Madrid Architects Association)
2012 Phd candidate doctoral thesis: "Louis Kahn vs Robert Venturi: Learning from the scale of Rome"
2013 COAM Award 2013 (Madrid Architects Association)
2014 Honorable Mention Barbara Capocchin International Award
2015 AIA New York Social Housing Award
2015 European Award for Architectural Heritage Intervention Aadipa CoAC.
2015 International Phd. Doctoral thesis: "Louis Kahn, Robert Venturi: Coincidences"
2016 Director of Spanish Pavilion for the Venice Architecture Biennale
2016 Golden Lion Venice Biennale best National Pavilion
INTERNATIONAL COMPETITIONS
1994 Four new doors for the Retiro Garden Competition. First Prize
1996 Steel Award. E.T.S.A.M. "The house made of steel". First Prize
1996 New "Bio-house" Competition. Third prize
1997 IV steel Award "A commercial surface" . Accesit
1997 New Architectural School Competition for C.E.U. First Prize
1999 Multifunctional building at "El Chopal" park. Valladolid. Accesit
1999 New square plaza of the Pelayos de la Presa City Hall. First Prize
2000 New Politecnic School Building Competition for C.E.U.. First Prize
2001 New School in Albacete. First Prize
2001 57 new houses for young families in Castilla-La mancha. First Prize
2002 56 experimental houses in Granada for the E.P.S.A. Second Prize
2002 37 experimental houses in Sevilla for the E.P.S.A. Second Prize
2002 28 experimental houses in Sevilla. E.P.S.A. Honorable mention
2002 Europan VII International Competition in Santoña. Runner up
2002 Europan VII International Competition in Montijo. Runner up
2004 45 social housing in Madrid Vallecas 29. First Prize
2005 Sports Building for the Complutense University of Madrid. Olympics Madrid 2012. First Prize
2007 VIVA Competition for 320 experimental housing for young families in Madrid. First Prize
2007 Restoration of the old slaughterhouse of Madrid. New Art Center "Matadero-Madrid" . First Prize
2007 New Sports Building and open playgrounds of Vallehermoso´s Garden of Madrid. Accesit
2007 New District Attorney´s office building in Madrid. New Justice´s Campus in Madrid. First Prize
2010 New Tourist Hospederia Competition in Herrera del Duque. Extremadura. Third Prize
2011 Eurpoan 11 Competition in San Bartolomé. Honorable Mention
2011 International Competition Sculptures Museum in Leganes. Madrid. Honorable Mention
2014 Dalseong citizen´s gymnasium Competition. Honorable Mention
LECTURES
2002 Lecture: "Finished work" 2000-2002. C.O.A.M. Polytechnic School of CEU´s foundation
2002 Lecture in symposium: "Young awards architects".
2007 Lecture at the COAM Foundation. "Builded Architectures".
2008 Lecture at the E.T.S. of Architecture in Madrid.
2008 Lecture at the Circle of Fine Arts in Madrid "The future of Madrid" .10 architectural emerging offices
2008 Lecture at the Tabacalera´s new visual art´s building in San Sebastian
2008 Lecture at Navarra University
2008 Visiting Professor Mater "Collective Housing" at the E.T.S. of Architecture in Madrid
2008 Visiting Professor Navarra university
2008 Visiting Professor Master Collective Housing in the ETSAM
2009 Lecture at the Royal Spanish Academy of Rome
2009 Debate Table with Young Finnish Architects in Madrid
2009 Visiting Professor to the new Master of Design at the E.T.S. of Architecture in Madrid. Critics lab and theory.
2010 Visiting Professor at the Workshop at Castello di Proceso. Siena. Italy. Universita di Sapienza di Roma
2010 Lecture at Sevilla University
2010 Visiting Professor at the Workshop "Avant-garde" at Burgos University
2011 Convegno Internazionale di Architettura :"A Roma/Da Roma". Lecturer
2011 Lecture at Campus Ultzama. Pamplona University
2011 Lecture at Roma Tre University
2011 Visiting Professor to the Master of Restoration at the E.T.S. of Architecture in Madrid.
2012 Lecturer at Najera international seminar: Contemporary architecture intervention in the heritage.
2012 Lecturer Facoltá di Architettura Universita Cagliari. Cerdeña.
2012 Lecturer at La Sall ARQ Barcelo.
2012 Lecturer at Barcelona School of Architecture ETSAB
2012 Lecture at APFC Juan Herreros
2012 Lecture at Master di Historia, Architettura e Progetto at Universita di Roma Tre
2012 Lecture series Cornell University.
2013 Lecture at Rice university
2013 Lecture at Berkeley university
2013 Lecture at NJIT
2013 Lecture at University of Puerto Rico
2013 Lecture at Carleton University in Otawa
2013 Robert B. Church III Memorial Lecture Series UT College of Architecture and Design
2013 Lecture at Harvard Latin GSD
2013 Lecture series at M.I.T.
2014 Lecture at Days of Oris. Dubrovnik
2014 Lecture at Monterrey CEDIM
2014 Lecture at Wall-walks Roma Tre.
WORKSHOPS AND SEMINARS
2010 Workshop at Castello de Proceno, University la Sapienza
2010 Director of the International Architectural Congress "100 years learning from Rome" at the Royal Spanish Academy of Rome
2010 Director of the International Seminar "Architettura e Resistenzia" at the Royal Spanish Academy of Rome
.
2011 Visiting Professor Workshop Campus Ultzama: "Llegadas Partidas". Fundación Arquitectura y Sociedad
2011 Visiting Professor Workshop di Progetazzione Internazionale University of Roma Tre, Temple University, Waterloo University
2011 co Director "Symmetries summer workshop" University of Split
2012 co Director "Symmetries winter workshop" University Roma Tre
2012 co Director "Symmetries summer workshop" ICTSE Lisbon.
2012 Visiting Professor at "Encontros Ibericos" Valladolid
2015 Director of Preston Thomas Memorial Lecture Series at Cornell University "Migrations"
JURYS
2007 Technical juror of the New Exhibition and Congress building of Madrid´s Competition.
2008 Jury of the third Young Architects Competition Javier Morales. Hercesa´s Foundation
2007 Technical juror of the New Administration Building New Justice´s Campus of Madrid´s Competition
2009 Final Reviews of the Architecture School CEU of Madrid
2010 Jury Final works of the University of Sapienza di Roma
2011 Final reviews University Pontificia Salamanca
2012 Final reviews University Francisco Vitoria
2013 Final Reviews M.I.T.
2013 Final Reviews Buffalo University
2014 Final reviews Cornell University
2014 Final Reviews University of Puerto Rico
2014 Final Reviews City College of New York
2014 Final Reviews KTH Stockholm
2015 Final Reviews Columbia University
EXHIBITIONS
2000 Exhibition of the Selected Works of the first Bienal of Spanish Architecture for Students
2000 Exhibition of the awarded works of the New Politecnic School Competition
2000 Exhibition at the Arquería of the New Ministerios.
2000 Chill out space for the International Contemporary Art Fair ARCO in Madrid.
2001 Spanish Pavillion at the Bienale of Venice.
2003 Exhibition at the COAM Foundation "Finished work" with the Polytechnic School of CEU Foundation
2003 Exhibition at the Mies Van der Rohe Pavilion. Awarded projects of the International Competition Europan VII
2003 International exhibition of the awarded Europan prizes in Athens
2005 Exhibition of the awarded Luigi Cosenza prize in Naples
2007 Exhibition at the COAM Foundation :" Abierto "
2007 International exhibition E.M.V. new social housing.
2008 JAE International Exhibition in different european countries.
2008 Exhibition New City of Justice of Madrid at the old Royal Textile Factor in Madrid.
2008 Exhibition COAM foundation "Crudo 100%" around european countries.
2009 Exhibition at the Acuarium of Rome. "Academy architects".
2009 Exhibition at Columbia University, JAE. Nueva York.
2009 Exhibition at the Rumanian Academy in Rome. "Spazi Aperti "
2009 Exhibition at the Royal Spanish Academy in Rome.
2009 International Exhibition Madrid 100%.
2010 International Exhibition in Athens "A city called Spain" . SEACEX
2011 "Mind the gap" Exhibition at COAM.
2011 Architecture Week in Prague 2011
2011 Monographic Exhibition at Cervantes Institute in Prague.
2012 Exhibition at R.I.B.A. Emerging Architecture Awards 2011.
2012 Sculpture´s Museum in Leganes awarded projects exhibition at C.O.A.M.
2012 "Push house" at Biennale of Venice. Alberto Campo Baeza´s space.
2012 Europan 11 exhibition of awarded works.
2015 Export, ICO Museum
ACADEMIC ACTIVITIES AT CORNELL
2012 Second Year Studio: "Fishing instruments transformations"
2012 Seminar on building technologies : "Intervention Strategies for a Liquid Society"
2012 Option Studio :"Madrid Re-used"
2012 Seminar on building technologies "Concrete Sense"
2013 Third year "Housing block in Boston"
2013 Seminar on building technologies: "Concrete experiments"
2014 Option Studio "India: A call to action"
2014 First year studio: "Adaptations"
2014 Option Studio "Vieques: from military to tourist occupation"
2014 Seminar on theory :"Symmetries: Louis Kahn and Robert Venturi´s steps in Rome"